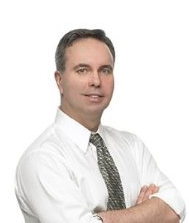 The Windshire Group are process development, biopharmaceutical manufacturing consultants.
Dr. James Blackwell is the Founder, President and Principal Consultant of The Windshire Group. Dr. Blackwell has been a prominent industry consultant for over twelve years, working on a wide variety of CMC and quality issues for a broad range of companies, investors, and product types at all stages of the product life cycle. Prior to consulting, he held several senior positions in technical operations, manufacturing and process development at prominent operating companies. See his latest presentations and publications on LinkedIn.
Thought Leadership
Dr. Blackwell has been a leader and active in industry professional organizations (ISPE, AAPS, PDA, RAPS), is a frequent invited speaker. His most recent publication is a landmark paper, Proof of Concept for a Banding Scheme to Support Risk Assessments Related to Multi-Product Biologics Manufacturing.
All of our consultants are prominent industry subject matter experts and thought leaders in their fields.
Educational Background
Dr. Blackwell is trained as a scientist, engineer and businessman. He received his Ph.D. in Chemical Engineering from Northeastern University. He received his dual M.B.A./M.S. Technology Management from the University of Maryland, and graduated with B.S. Chemical Engineering and M.S. Microbiology degrees from The Ohio State University.
Practice Area Leadership
The Windshire Group are process development, biopharmaceutical manufacturing consultants. Each of The Windshire Group's practice areas is led by one or more Senior Consultants with extensive operating company and consulting experience. Each consultant is a prominent subject matter expert that would be an invaluable accessory to your organization.
Client Testimonial
"James is extremely knowledgeable regarding many aspects of the pharmaceutical industry and was a huge help to me as a client from both a compliance and a technical perspective. James truly approaches projects with the client's best interests in mind. He was responsive to our needs as a client, while also being highly collaborative with onsite personnel. He was very candid in situations where we might face some risk, but was also ready to help provide actionable solutions to problems we faced.
My whole team and I found James easy to work with, highly knowledgeable and happy to provide mentoring and coaching to site personnel. As a resource onsite, James consistently delivered results and was driven to help us meet milestones while maintaining a high level of compliance."
-Director of QA Operations at industry-leading pharmaceutical company
Contact us to explore how we can help your organization succeed– (+1) 844.686.5750 or info@windshire.com.