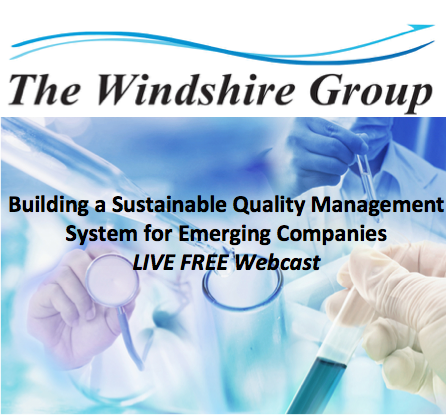 Building a Sustainable Quality Management System for Emerging Companies -LIVE FREE Webcast

RECORDING NOW AVAILABLE
Free Download
"Add to Cart"  for free download
Product Description
Areas of Discussion
Our panel of Subject Matter Experts will focus on three (3) critical elements of building a sustainable quality system, including:
Training and Assessment
Management Commitment
Systems and Processes: risk assessment and technology implementation
In addition, we will have a Question & Answer period to address your specific questions related to FDA inspections, auditing, regulations, change control, SOPs, auditing, deviation investigations, documentation and much more.
Who Will Benefit
Industry professionals from many areas who may interact directly with regulatory inspectors, or who help prepare for inspections, including:
Quality Assurance/Quality Control
IT Professionals
Management
Training
Regulatory
Technical Operations
Manufacturing
For Customer Care  – Please Contact Us
Phone: (+1) 844.686.5750
Email: info@windshire.com
Our Expert Panel Biographies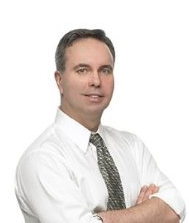 Dr. James Blackwell, MBA is The Founder, President and Principal Consultant of The Windshire Group. Dr. Blackwell has been a prominent industry consultant for over twelve years, working on a wide variety of CMC and quality issues for a broad range of companies, investors, and product types at all stages of the product life cycle. Prior to consulting, he held several senior positions in technical operations, manufacturing and process development at prominent operating companies.
Dr. Blackwell is trained as a scientist, engineer and businessman. He received his Ph.D. in Chemical Engineering from Northeastern University. He received his dual M.B.A./M.S. Technology Management from the University of Maryland, and graduated with B.S. Chemical Engineering and M.S. Microbiology degrees from The Ohio State University.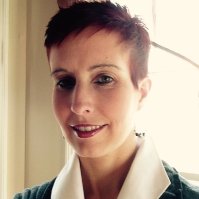 Danielle DeLucy is an industry veteran and specializes in the areas of Quality Assurance and Quality Systems as a consultant. Prior to this role, Danielle has been in the industry for 15 years, serving in numerous quality management roles, such as the Director of Product Quality, with oversight of sterility assurance practices and numerous filling and packaging operations. Danielle began her career as a Quality Control pharmaceutical microbiologist at a contract laboratory where she performed various tests for their clients. In the years after, she has held positions in the quality management arena, including leading many regulatory health inspections, and was instrumental in the coaching process of her peers prior to any inspection. Currently, Danielle assists companies who: 1) are faced with Warning Letters and consent decrees; 2) wish to improve GxP practices; and 3) need to establish more robust quality systems.
Ammon Eylath is currently AVP Head of Quality at Karyopharm Therapeutics Inc., and experienced in the complete life cycle of drug/biologic development: From R&D through process development,manufacturing, validation and NDA submissions, to global distribution of commercial products
Registrants may cancel up to two working days prior to an on-line course or webinar start date and will receive a letter of credit to be used towards a future course up to one year from date of issuance. On-site training can be cancelled up to ten business days prior to training. Windshire will be compensated for any travel cancellation fees. Courses and webinars may be cancelled due to unavoidable factors. Registrants will be notified if a cancellation occurs. Attendees can choose between the recorded (on-demand) version of the webinar or a full refund for any Windshire cancelled webcast.
We encourage feedback from our clients. To contact us, please email info@windshire.com or call (+1) 844.686.5750.