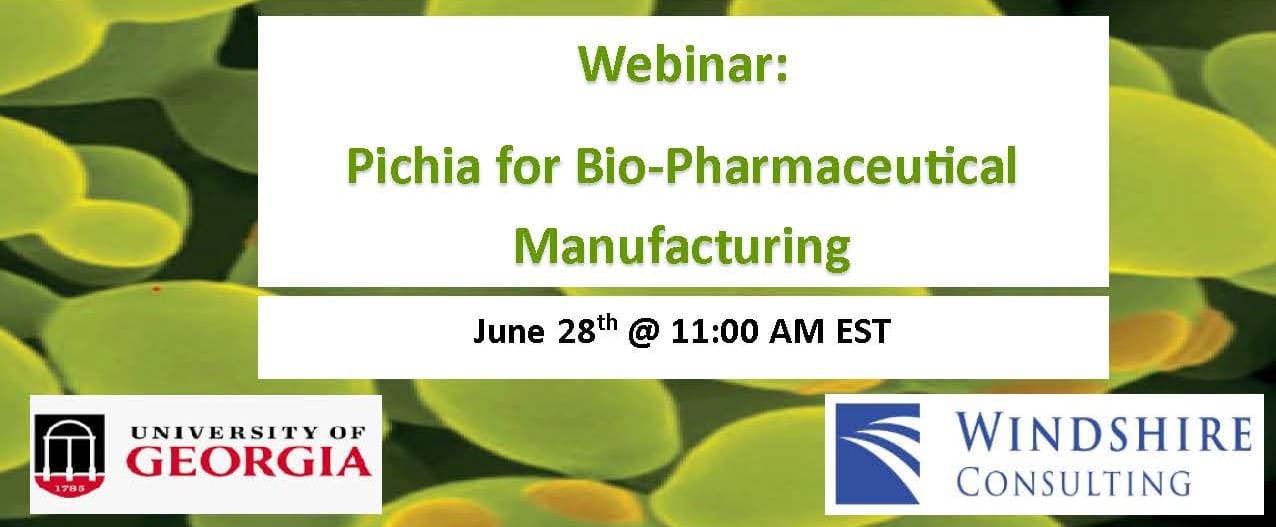 How to Leverage the Digital Revolution in Early-Stage Companies-Ask the Experts Webinar Series. Hosted by The Windshire Group, LLC and special guest, Court Square
There has been growing interest in Pichia for use in the production of biopharmaceuticals including: SARS CoV2 spike protein and RBD, antibodies and other proteins for medicinal purposes. New strains of Pichia offer the option for various glycosylation patterns other than the typical hyper-mannosylation seen naturally. Pichia has advantages in that it is relatively inexpensive, has high cell density and protein yields and is an efficient secretor of proteins.
Join Windshire and Dr. Blum from The Bioexpression and Fermentation Facility at the University of Georgia for this webinar. The UGA facility has extensive experience with production of proteins by Pichia including use of microfiltration for cell removal and ultrafiltration/diafiltration for concentration of products as well as working with proteins produced intracellularly. This presentation will provide a background for the use of Pichia and its applications in biopharma.
Questions prior to the webinar are encouraged and can be submitted in advance to info@windshire.com.