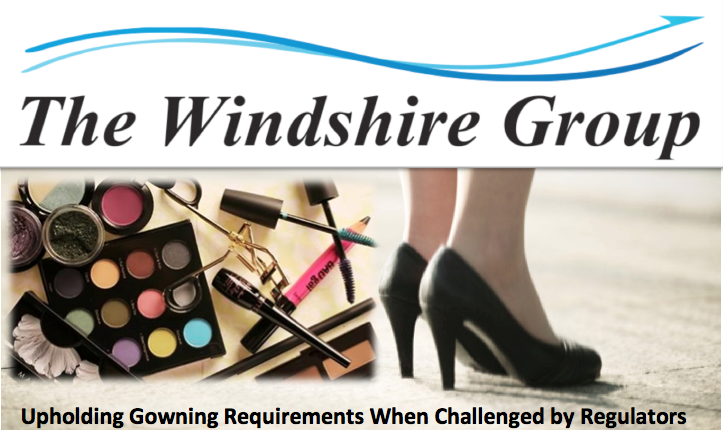 Always Follow Your SOPS! Upholding Gowning Requirements When Challenged by Inspectors
Regulatory inspections can be a stressful time for all involved. You may encounter some situations in which you are challenged by an investigator that goes against your procedures- read next for one such example.
During and FDA inspection of one company, the inspection team came to the raw material processing area. The inspector, however, adamantly refused to remove her makeup and dress shoes as required per the firm's procedures. She insisted the firm lift the requirement for her, so she could enter the area.
Following their inspection policies and training, they brought in a Senior Manager to review the policies, procedures, and SOP's governing the area and they discussed the requirements with the inspector. He again reiterated that the makeup needs to be removed and safety shoes need to be donned before entering the area. In short, the firm again refused her request. All companies should require ALL people to follow their procedures and SOPs, even the FDA.
The inspector said, "I understand it's your SOP and you don't want to lift the requirements. That's fine, so I'm not going in since I'm not taking my shoes off and I'm not removing my makeup." Fortunately, the company had a viewing area with a window to observe what was going on inside the area. The inspector did not need to remove her shoes and her makeup since it was an unclassified hallway that did not have any specific gowning requirements or require makeup removal. This is one of those situations where the FDA inspector may be testing you to determine whether your firm would enforce adherence to your procedures and SOPs.
In this case, the firm handled the situation correctly and compliantly. Inspections may be trying time for all involved and it may seem easier to relax the rules in some instances. Easier, however, isn't necessarily correct or compliant. It can be a mistake to meet every request of an inspector. Remain vigilant and comply with your procedures and SOPs, and the regulations, and you can never go wrong.
PS. Viewing windows in facilities can offer many benefits and The Windshire Group accounts for them, including their placement and cost, starting with the conceptual design of new facilities and cGMP suites!
Learn More From the Complete Webcast: