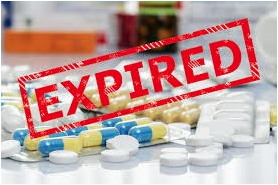 Establishing the Proper Stability Shelf-Life Claim: A Case Study
The client was a small, virtual company. They had one person responsible for CMC activities. Their initial request was, "can you just take a look at our CTD P.8 Stability section to make sure it's okay? We want to make sure that we have the right shelf-life claim.
They only had Excel graphs of assay and related substances with simple linear regression trend lines for review. There were no statistical analysis or confidence intervals. Looking at only the Excel regression lines, it appeared as though the product was stable for up to two years. But it wasn't.
When we looked at the data from a statistical viewpoint, the confidence intervals for the data exceeded their specification limits well before two years.
We had to educate the client on the kind of information the FDA is looking for in a regulatory submission for shelf-life claims- "You can't submit this the way it is. They're either going to send it back to you, or you won't get the shelf-life that you want."
After reviewing and assessing the data, we provided guidance on what they needed. ICH guidance documents Q1A – Q1F provide details on what is needed for properly testing stability samples and how to evaluate stability data for proposing a retest period or shelf-life claim in a registration application.
Fortunately, their stability program was set up well enough whereby it complied with most of the guidelines, so the data itself was sufficient and there was no need to initiate additional stability studies. However, we did need to work with them to modify their final proposed stability specifications based on the data available.
In the end, we helped them put together a justification for their new stability specifications and establish an appropriate shelf-life. We wrote some of the NDA sections for them and provided them with ICH compliant stability reports based on our validated statistical engine and quality system.
To learn more about how you can benefit from The Windshire Group's comprehensive stability data analysis and management service, Stabilityshire, please call 1-844.686.5750 or email info@windshire.com.